Simple Ways To Increase The Value Of Your Customers
HexRowAdminLogin
There are two ways to boost your sales and profits. One, acquire new customers through digital marketing efforts. Two, resell to the existing customers. As per the researches, second method is more efficient in terms of expenses and hard work. Because, nowadays you have to invest a lot in campaigns and ads to capture the attention of new traffic. So, why not persuade the loyal audience you already possess?
In other words, you will be increasing the lifetime value of your customers. CLV or Customer Lifetime Value is a metric that denotes the net profit gained per customer over time. You can easily calculate it by adding the monthly bill your customers pay you.
The more times a customer purchases, his CLV increases. So, here our aim will be to make an existing customer buy more frequently. Below are some effective techniques to make this happen.
Work on the on boarding process
This is the phase when a customer is introduced to your brand and products. And if not done rightly, it can lead to 23% churn.
You have to make a great impact through this process. So, always have a strategy for better execution. After all, it is your first business priority.
The results are better when the onboarding process is fastest and easiest. For making this process simpler, provide guides and video tutorials on your site. You can go one step ahead by personalising the process. Analyse the buyer personas and approach each customer in a unique way. Give importance to how you communicate about the brand values. And yes, don't forget to encourage engagement!
Do email marketing in the right way!
Many marketers make this mistake- They send ads and promotions heavily through the mails. But this is not the ideal way to retain a customer. You have to deliver some valuable content that makes sense and solves problems.
A great email will be talking about the contribution you have made in the user's life. Suppose you sell some organic products. Tell your subscribers how you are saving them from toxic chemicals. Reading the email, the customer will recall your brand value. Chances of him buying your product again, doubles.
You can also send educational emails to your subscribers. Here you have to delve deeper into the pain points of your audience. Find an effective solution and present to them. They will be impressed by your care and concern. So, you will retain them for sure!
Provide top notch customer support
Customer support is a major factor of customer experience. If you want to provide best experience, you have to strengthen your customer care department. Nearly one third customers leave a brand if they receive poor support from it.
Make sure that you have a dedicated, experienced and skilled team to answer queries. They should respond to the complaints asap. Your customers will be using different mediums like emails, phone call, Facebook, Twitter or Telegram to reach you. So, you should have employees to keep an eye over each medium. Better research the medium mostly used by your audience. Be extra careful for the social media complaints! Here the customers want a fast response.
Additionally, prepare a knowledge base to provide a quicker solution. You should make a separate FAQ section, run a live chat bot to satisfy every distressed customer.
By supporting your customer through thick and thin, you will retain them for a longer time.
Nurture your bond with the audience
In every stage of marketing, you have to treat your customers specially. They should feel connected to you. So, stay in touch with them even when you are not selling or promoting something.
Conduct regular surveys and collect feedbacks. We will recommend you to take NPS surveys. They have one question which the customer has to answer in the form of a rating. The question is basically whether they will recommend your brand to their friends. From the score, you can gauge your performance as well as the consumer satisfaction.
Your job doesn't end here. You have to analyse the complaints and prioritise them to solve. From the negative feedbacks, try to spot the pain points and loopholes in your business model.
This way you will stop a lot of precious leads from leaving your community.
Consider personalisation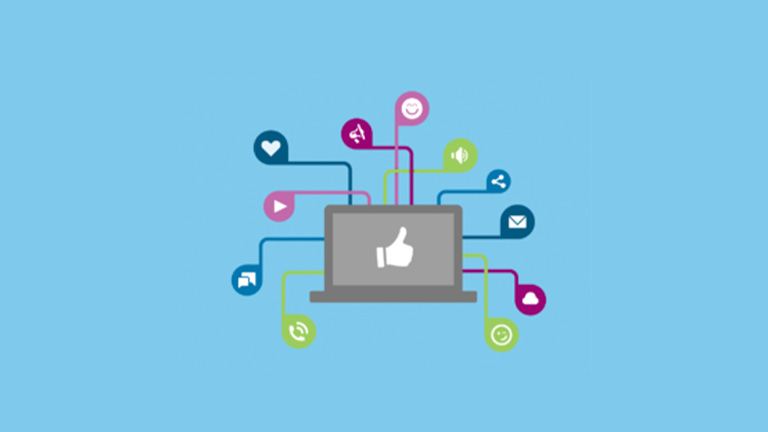 88% costumers expect a brand to give them personalised product suggestions. And 77% buyers comply to invest more in a personalised store. So, personalisation can give you an extra edge in boosting the CLV score. You can improve your onboarding process, customer support effectively.
But to start all this, you have to perform data analysis and segment the audience.
Nowadays, you can simplify this task by using customer success software. The software will take care of huge chunks of data. It would automatically segment the users. This tool can be integrated with social media, help desk and CRM. So, it will track customer data in real time precisely.
The software will relieve the workload and make you more productive.
Offer annual billing methods
This is ideal for SaaS companies. When the customers buy an annual plan, their CLV increases. It compensates the money you spent in customer acquisition. It becomes easier for you to monitor ROI and modify your strategy based upon it.
Many customers may not agree to purchase this plan. But you can persuade them by providing lucrative discounts. The offers will be worth it as it would retain your customers for one long year.
Encourage cross sells and up sells
Upsell is when you are persuading the customer to buy the costlier plan. You have to explain that the expensive model has better features than its cheaper version.
Similarly, it is called crossell when you sell a complementary product with the primary one.
These two tactics can greatly increase your average order value.
Another tactic is to bundle the similar products and sell them at a discount. Your sales can magically increase by this technique.
You can also encourage more sales by offering free shipping on selected products.
So, these were the 7 highly recommended tips to improve your customer value. The mentioned techniques strengthen your relationship with the customers. By following these, you will save a lot of money spent in hefty campaigns. You will retain a stable audience who will be your repeat buyers. Then what are you waiting for? Go and apply the tactics to stay at the top of competition!